Apply to be a CAA Maker Member
22 August 2022
Deadline: September 5, 2022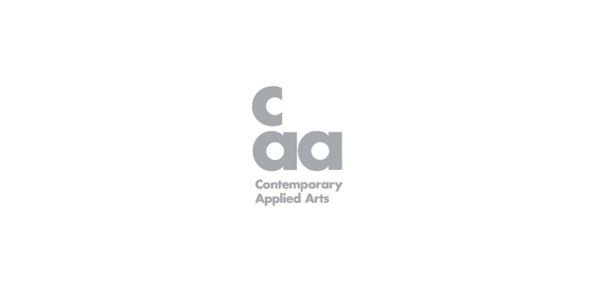 Applications are open to apply to be a CAA Maker Member at the Contemporary Applied Arts, London.
To be eligible, you must;
be a professional crafts person
be living and working in the UK
be working in one of the following disciplines, ceramics, furniture, glass, jewellery, metal, paper, textiles, wood.
Applications are open once a year, the selection of which are judged by a panel of professionals including CAA employees and maker members.
Membership benefits;
All Members will:
Be represented through the gallery space (for retail sale and/or in special exhibitions)
Be represented on the website
Be represented through promotional material displayed within the venue
Receive regular newsletters and exhibition leaflets from CAA
Receive invitations to private views and other CAA events All Members have the opportunity to:

show new bodies of work/profiles of work within the gallery,
give and attend artists talks and other 'learning' events
submit proposals for exhibitions and/or curate shows
New Members have the opportunity to:
Be featured in an annual exhibition showcase for new Members.
How to apply;
Submit your application via email before the deadline date. To apply you will need the following:
Completed application form
Recent CV
Artist's statement
Technical notes
8 digital images
£25 administration fee
Membership fees are £130 per year.
Send all completed applications to info@caa.org.uk
Downloads:
CAA Membership Information Pack
CAA Membership Application Form 
Submit applications by Monday 5th September.