Atelier Open Call: Atelier Beside the Sea 
18 May 2022
Deadline: June 12, 2022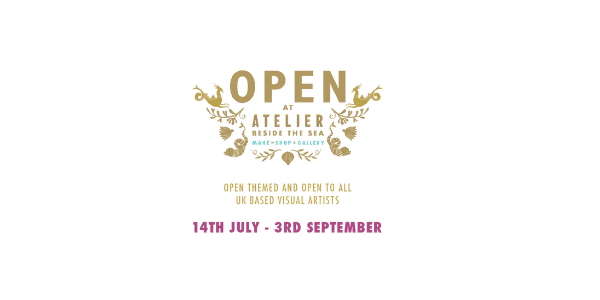 Atelier Beside the Sea is now open for applications. Taking place from July-September, submissions to exhibit are welcome from all visual artists with no limitations on the subject.
The exhibition will be made available both in-person and virtually.
Eligibility
Over 16 years of age
Resident in the UK
Submitted work should have been created within the last 2 years and has not been exhibited at a commercial or public gallery in Sussex previously
Work must be your own, owned by you and be available for sale
Any work must not libel anyone and not be offensive (to a reasonable person)
Exhibition
The exhibition will be held at 164-166 Kings Road Arches Brighton.
The selection panel will comprise the Directors and curators at Atelier Beside The Sea (also Brighton Art Fair and Made London)
Those exhibiting at Atelier by the Sea have the opportunity to win:
The Atelier Prize – an opportunity to work towards a showcase / exhibition at Atelier Beside The
Sea in 2023
Visitors Choice – £250 prize for the most popular work as voted by visitors to the exhibition.
Art Prizes – (to be confirmed)
Submissions are due by midnight on Sunday 12th June.
You can find information on the application process, advertising, sales and more here.