August Craft Month @ Millennium Court
8 July 2021
Deadline: July 24, 2021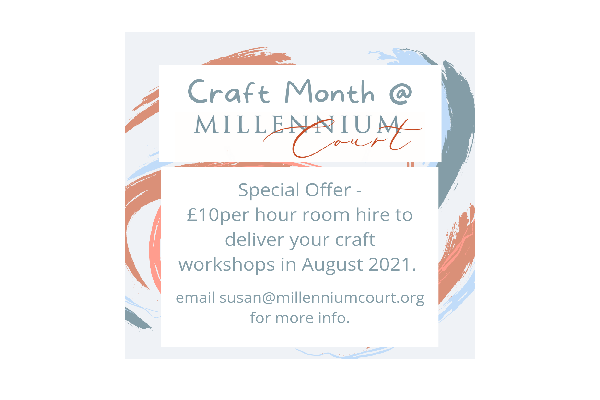 August Craft Month @ Millennium Court
To celebrate August Craft Month 2021, Millennium Court is opening its door to crafters to show off their skills and teach others their passion.
During August 2021 we are offering craft facilitators a special rate of £10 (+VAT) per hour room hire to deliver your craft workshops.
All facilitators must have public liability insurance and manage bookings for their event. Millennium Court will promote all events.
Strictly no "kit classes," all items must be handmade.
email susan@millenniumcourt.org