August Craft Month 'RE-New' Exhibition Open Call
13 May 2021
Deadline: June 23, 2021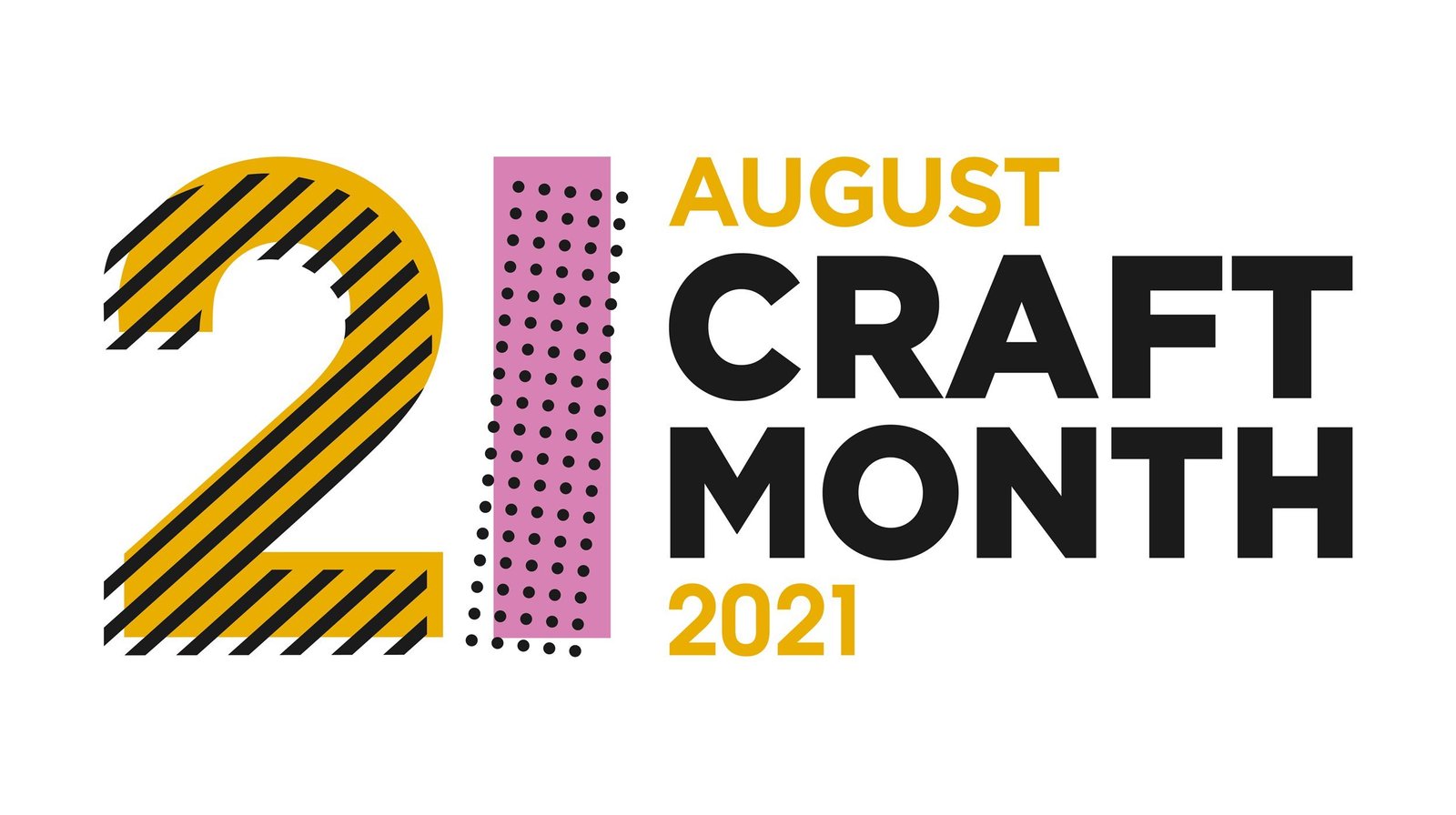 AUGUST CRAFT MONTH EXHIBITION and Guild Prizes
Entry is now closed
As we look forward to the reopening of Galleries and Museums in Northern Ireland, we are delighted to announce our annual August Craft Month Exhibition at Craft NI, celebrating and promoting the work of Northern Ireland's makers. 
We are particularly grateful to the former Guild of Northern Ireland Designer Makers (The Guild) who have given us a legacy gift for the development and promotion of the craft sector in Northern Ireland. We have been asked to use these funds for a range of awards for work in the annual exhibition for the coming years, highlighting the work of both emerging and established makers. There will be five prizes in all:
1st prize – £500
2 x commended – £250 each
2 x Emerging Maker prizes – £500 each for makers who have been practicing for five years or less.
Exhibition Theme for 2021:  'RE-NEW'
We want to celebrate a sense of renewal for our August Craft Month Exhibition. We invite craft makers to reflect on the theme 'Re-new'. Submitted work can be:
directly inspired by the theme itself;
work taking your craft practice in a new direction; or
existing work you would like to showcase as part of our reopening, renewal celebration.
All work must have been made within the last two years.
The selected works will be exhibited at the Craft NI Gallery during August 2021.
Exhibition dates: Monday, August 2nd to Saturday, September 4th.
Craft NI Gallery, 115 – 119 Royal Avenue, Belfast, BT1 1FF. Monday to Saturday, 10am to 5pm
Online
To ensure the exhibition reaches the widest possible audience, we are delighted to announce that all work chosen for the exhibition will be viewable online on our website's upcoming dedicated exhibitions section.  All the pieces will be photographed and available digitally as a series of 360' rotational images. The work can be made available for sale in our Craft NI Gallery as usual as well as directly from our website, increasing the opportunity for buyers and collectors.
Selection will be made by Craft NI's Quality Group, led by Board Member Kim Mawhinney, Senior Curator at National Museums NI. A special guest curator (details to be announced) will select the prize winners.
REQUIREMENTS
Submitted work must have been created within the last two years (since 2019) and responds to the theme 'Re-new'
Deadline for applications: Wednesday, June 23rd
You will need :
Up to date CV
Max 3 high res images (3-5 MB) of the work
Description of how the theme relates to your work (100-300 words)
All applicants will be notified of the results of their submission via email, approximately 2 weeks after the deadline. If selected, responsibility for the delivery and collection of work is the maker's own. Work must be:
Delivered to the Craft NI Gallery between: Monday, July 19th  &  Friday, July 23rd.
Collected, if unsold between:  8th, 9th & 10th of September.
FURTHER INFORMATION
Makers should be working in one of the recognised craft disciplines listed below;
All work should be the original design of the Maker and should also be made by the Maker;
All work must evidence the skill of the Maker and must be a unique object, coming from the vision of that Maker.
Demonstrate distinctive design and significant accomplishment in product construction and presentation;
Demonstrate an in-depth knowledge of the material with which they are working;
Shows high level skill in the techniques used;
Demonstrate the individual creative signature of the maker;
Demonstrate creativity or create design and innovation in the use of materials;
Reflect appropriate standards in the products' durability, size, weight and materials.
For full list of Recognised Craft Disciplines, please click here.
Entry is now closed