CQAF Creative Bursaries
12 October 2022
Deadline: November 11, 2022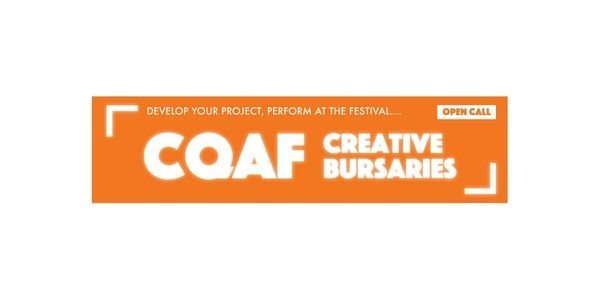 The Cathedral Quarter Arts Festival have released their creative bursaries focusing on Theatre, Music, Comedy and the Visual Arts. Each bursary is worth £2,000.
The Visual Arts Bursary is designed to support the presentation of a visual arts exhibition or project at the 23rd CQ Arts Festival (taking place from the 27th April-7th May 2023), or Out to Lunch in January 2024. The bursary can support a new or existing exhibition/project.
If you'd like to apply, please send through a synopsis of your idea, ideal location, brief on how you would use this money, all no more than 500 words. Send through a separate budget breakdown and short biographies of your proposed creative team.
Submit your application, email subject marked 'Visual Arts Bursary' to emma@cqaf.com by Friday 11th November.