DBACE 2022: Webinar Support
17 February 2022
Deadline: February 25, 2022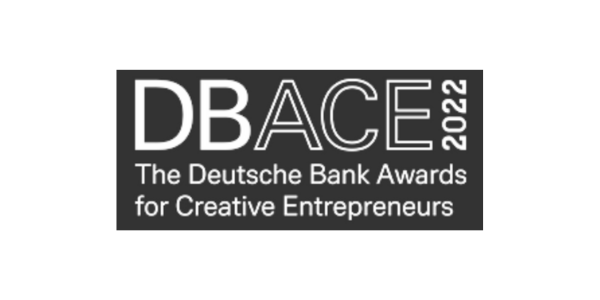 The Deutsche Bank Awards for Creative Entrepreneurs has helped many creative individuals realise their visions and put them into action for going on 29 years.
Now in 2022, DBACE have partnered with MeWe360, a programme that aims to aid those aged between 18-30, to make positive social impact through their creative enterprise. More information on what the Awards offer and eligibility criteria can be found here. Remember, the application deadline for the DBACE Awards is 31st March.
A number of webinar events are coming up to give applicants insight into DBACE, including tips on the application process and how to get support from the team:
Further resources are available on the DBACE website: downloadable resources and videos providing advice and inspiration for creative entrepreneurs.