Introduction to social media (for beginners)
18 February 2021
Deadline: March 15, 2021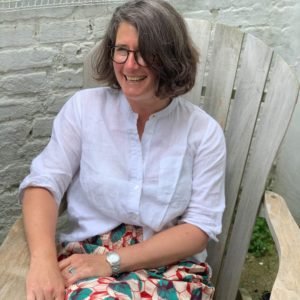 FREE online workshop: Tuesday 16 March 10am to 1pm
Are you not very sure about how to use social media for your craft business? Maybe you have an Instagram or Facebook account, but not really sure what to post and you are mostly reaching out to friends and family?
This practical online workshop with Anne-Marie Shepherd of The Design Trust is for you. In this online workshop we will look at what social media is, and how it can be used more effectively in your own business practice (and yes, it's about so much more than self-promotion!) In this session we will work on:
What is social media? And what are the different social media that you can use, and why.
The different ways to use social media for your creative practice.
What's stopping you from using social media for your business?
We will focus specifically on the most useful social media tools for creative businesses (Facebook, Instagram and Pinterest), with practical info on:
How and when to use these social media platforms, with tips on time management
How to get more followers and more engagement (much more important!), with plenty of creative ideas of what to post
How to get more engagement and build relationships with your audience and potential and existing clients
How to use social media to drive traffic to your website
We will finish this session with starting to create your own social media calendar for the next 3 months.
We will show loads of creative examples. There will be plenty of time for questions and discussions too. And we will have regular breaks.
About Anne-Marie Shepherd
Anne-Marie Shepherd has worked in the arts industry for over 16 years and understands how important it is for creative businesses to get themselves in front of the right audience – whether that be via editorial, emails, print, online or social media. Anne-Marie worked with Tutton and Young Ltd delivering and promoting art and craft fairs for 12 years and has in depth experience and knowledge of what it takes to produce and market successful visual arts events. She now works at The Design Trust as the Business Club Manager and also handles social media marketing, blog and resource creation. She also works as a PR and marketing consultant for various arts organisations.