Involution: Making Jewellery, Creating Change 2024
15 September 2022
Deadline: November 30, 2022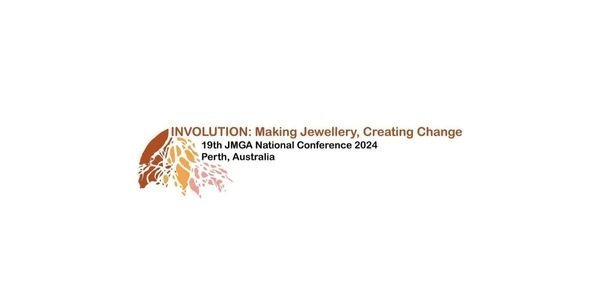 The Jewellers and Metalsmiths Group of Australia have convened biennially since 1980 to celebrate, educate and showcase contemporary jewellery in the region.
The Theme; Involution: Making Jewellery, Creating Change captures "the entangled pushing and pulling of organisms constantly inventing new ways to live with, and alongside one another."
The Conference will bring together practitioners, educators and students, collectors, critics and cultural theorists for two days of discussion, debate, interaction and the exchange of ideas in the Cultural centre of Perth's CBD. Workshops and exhibitions will run either side of the event over a range of venues.
Submissions are now open for Conference papers, Workshops and Exhibitions addressing the above themes.
Deadline for Abstracts: 30 November 2022
Deadline for expressions of Interest for workshops and exhibitions: 30 November2022
Notification of accepted abstracts: March 2023
Anyone wishing to discuss ideas or for more information contact the committee jmgaconference2024@gmail.com.