Keeping it Reel on Instagram!
2 December 2021
Deadline: December 6, 2021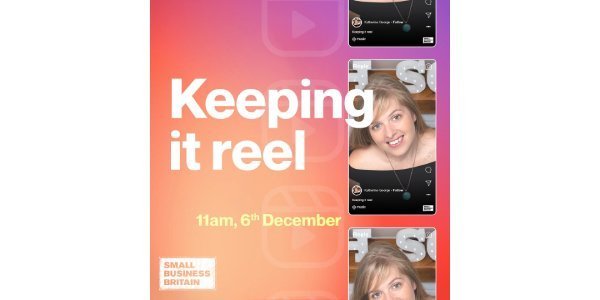 Small Business Britain & Lloyds Bank Academy have teamed up to deliver a comprehensive programme of workshops focused on offering support and expertise to small businesses during these difficult times. These workshops range from financial management, branding for business growth, productivity hacks and stress management.
Join Small Business Britain, and social media expert Katherine George from Oh So Social for an informative session all about Instagram Reels for business.
Monday 6 December 11am 
Discover exactly what a Reel is and why you should be using them to up your Insta game, as well as creative tips, tricks and content ideas to help you make the most of this increasingly popular tool.