Public Art Commission; Tom Dunn Commemorative Commission
23 June 2022
Deadline: August 2, 2022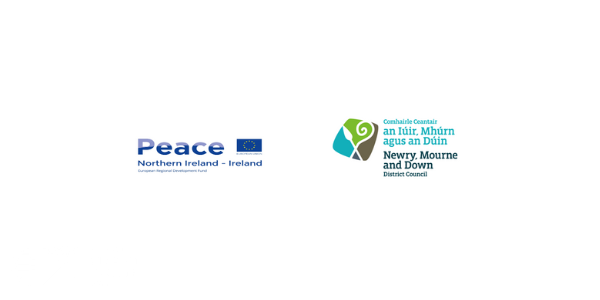 Newry, Mourne and Down District Council, as part of their PEACE IV Shared Spaces and Services programme, wish to appoint an artist to design a piece of art which commemorates Tom Dunn and complements the associated Tom Dunn Walkway and Hedge School Project. The commission is for a strong, site-specific artwork. The location is the Centre of Rostrevor a Village in Newry, Mourne and Down.
Tom Dunn was the local Hedge School and Master in Rostrevor, through his work with the Protestant and Catholic communities he is locally known as the 'Peasant Patriot'. This piece of art should complement the ongoing Peace IV project which will develop an Educational Shared Space, a Shared Walkway, an Educational toolkit and a Hedge Summer school, focusing on the good community relations work of Tom Dunn who helped local people move towards a more integrated, cohesive and shared society.
The piece of art should celebrate the history of Tom Dunn in the local area and will be used by the local schools and Churches for shared learning projects.
Artist's Brief, more information and application form: FINAL 1 EOI Public Art Feature Rostrevor

Budget: The successful Artist/Design team will be responsible for the design and creation of the artwork including foundations and final installation within the proposed budget of £24,500 exclusive of VAT.
Submitting an Expression of Interest:
Expressions of interest responding to this brief and addressing the appropriate selection criteria should be submitted by Tuesday 2ndAugust 12:00 noon. All Returned submissions must be emailed to peace@nmandd.org.
Applicants will be evaluated against the following selection criteria:
Relevant experience and success in delivering high quality and innovative public realm artworks. Proven understanding of and the ability to respond to the relevant local contextual challenges. This will also be assessed from the Artist's submission and examples of previous work.
Experience of delivering projects within the prescribed timescales and budgets.
Experience of working with design teams and construction teams to deliver public artwork.
Experience of public art projects where the artist was directly involved in community consultation.
Selection Panel:
The panel should be comprised of a representative from Newry, Mourne and Down District Council; a representative from the Steering Group; a representative from the local authority Arts Office and/or an independent professional artist.
The Public Art Selection Panel intend to short list a maximum of six artists to develop Stage 2 applications. All submissions received and adhering to the submission requirements will be viewed and assessed individually on their merits. An honorarium of £250 per submission will be paid to those artists/design teams successfully short listed for the award stage and who provide a bona fide tender submission.