Retail Craft Opportunity at Marble Arch Caves
21 January 2021
Deadline: February 12, 2021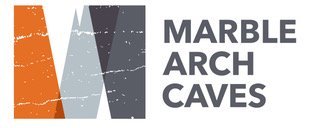 Craft Retail Opportunity – MARBLE ARCH CAVES (MAC) VISITOR CENTRE
Craft NI is delighted to work with Fermanagh & Omagh District Council to launch this call-out for makers to sell through one of Northern Ireland's best known visitor attractions.
This is an opportunity not only for sales but to raise the profile of the selected Artist/Designer/Makers and Craft in Northern Ireland. The Marble Arch Caves Visitor Centre welcomes visitors to the caves themselves, but also walkers and hikers using the Cuilcagh Mountain Boardwalk and the Cladagh Glen Walk. Annually, the Centre has a footfall of approximately 150,000 people (pre-covid) to its welcome centre, café and shop. Currently selling souvenirs, MAC wish to improve and expand the range of contemporary craft and hand made work produced in Northern Ireland, the island of Ireland, relevant or in keeping with the attraction and its beautiful, natural surroundings.
Applications are invited from designer-makers resident in Northern Ireland or RoI, particularly from makers living in the Fermanagh-Omagh Council area or surrounding counties, but not restricted to these. Work should be high-quality and reflective of Northern Irish and Irish contemporary craft, with a particular interest in work that is inspired by Northern Ireland or which builds on the sense of place of the famous attraction and surrounding areas of natural beauty. The price range is initially moderate, particularly while covid restrictions seem likely to apply for some part of this year. However the performance of the ranges will be kept under review.
Application Deadline Friday, 12th February 2021
Notification | Friday 19th February 2021
Delivery of Work to MAC | Monday, 15th March 2021