Digital Horizon Masterclass
11 May 2023
Deadline: May 17, 2023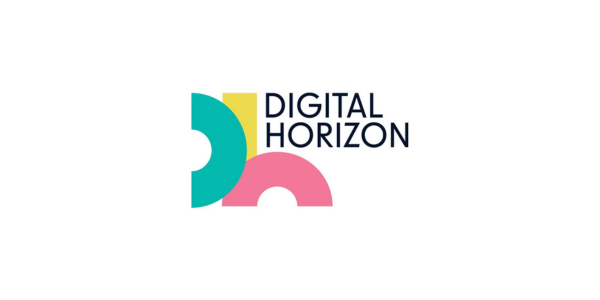 Submit a proposal to lead a Digital Horizon Masterclass. Successful proposals receive £1000.
The University of Atypical for Arts and Disability (UofA) is recruiting inspiring artists and innovators to lead 'Digital Horizon' – a new programme funded by The Santander Foundation. Digital Horizon is a 3 year professional development programme that aims to support the disability arts sector to pursue new ambitions with the use of digital technology.
They are seeking 6 high level artist(s) across a range of artforms who identify as d/Deaf, Disabled or Neurodiverse to lead the programme. Artists and Creative Practitioners who use technology to elevate or inform their practice and inspire others to do the same will be selected. The UofA will programme the seminars over the three-year programme 2022-2025.
Are you:
– A disabled person who works in the arts sector?
– Have you experience of using technology to support you in your work?
– Want to run a Masterclass to show other people how you use technology?
– example may be creating your own website or selling your products online; using digital budgeting apps; using technology in the creative process or photographing products etc etc
Download application and information here:
https://tinyurl.com/DHMasterclassLeaderApplication
Deadline extended to Wednesday 17th May.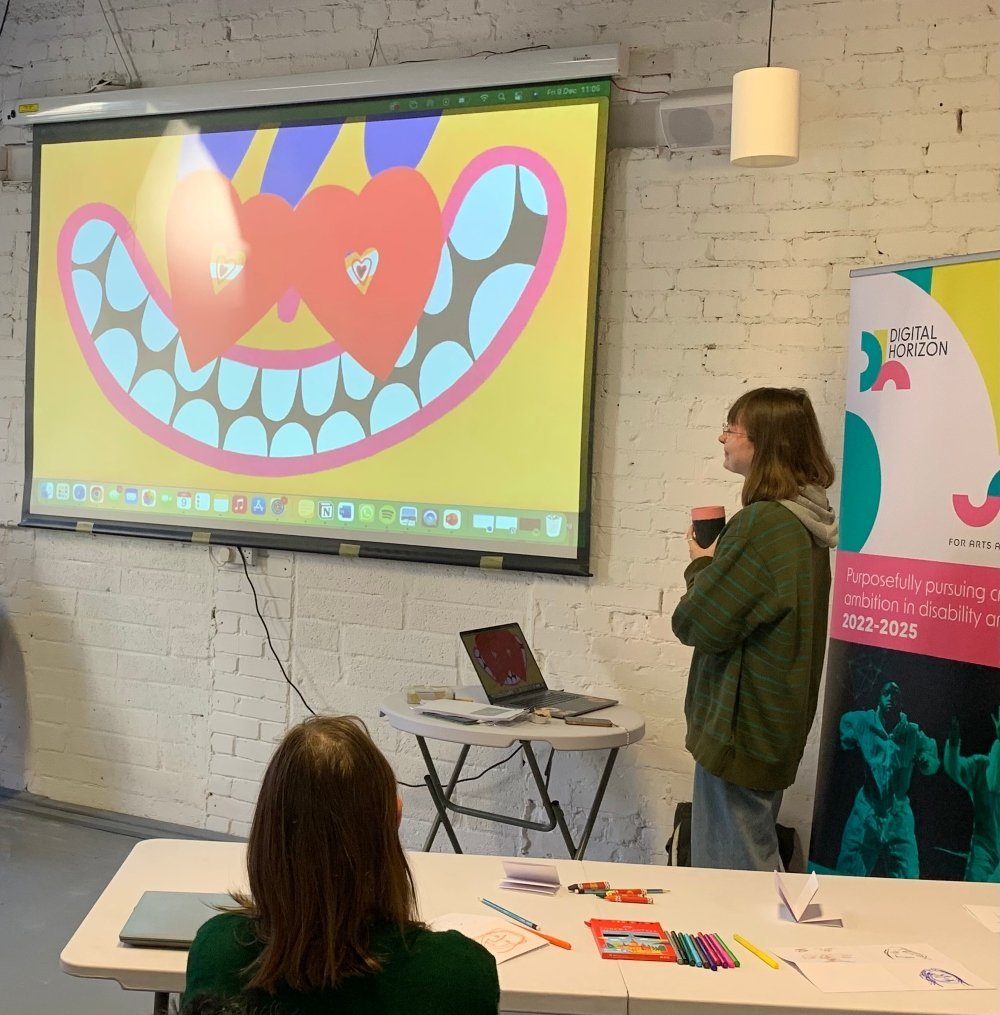 Picture id: image of interior of a room with a large screen on white brick wall to the top left, depicting a smiley face animation and love heart eyes. To the right stands a person beside a laptop. She has brown hair holding a mug. To her right is a pop up stand with logos for University of Atypical and Digital Horizon.
Arts Council of Northern Ireland Late Night Art Belfast CCA Derry~Londonderry SERC Unlimited Studio-NI.org WheelWorks Belfast Visual Arts Forum Open Arts Disability Arts Online Derry Public Library