Craft NI & Cockpit Arts Professional Development Programme
5 July 2023
Deadline: August 3, 2023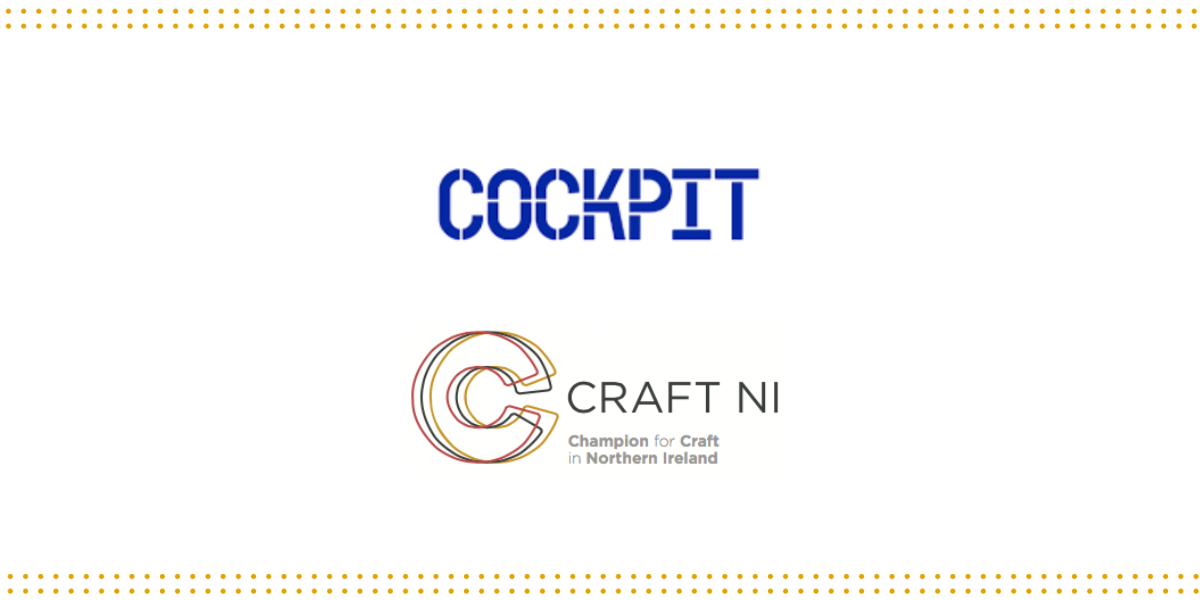 Craft NI is partnering with Cockpit Arts London to offer three places on their widely respected 13-week professional development programme for craft makers, for Autumn 2023.
The programme is a bespoke offer of information-led and practical online-only workshops delivered by the Business Incubation Team at Cockpit Arts, led by David Crump. The programme should cater for all types of craft practices, from batch producers to artist-makers.
The programme aims to help participants build the core skills needed to develop a more sustainable practice and Cockpit trainers will share their unique craft sector knowledge, supported by Craft NI who can provide important local NI and island of Ireland context.
For more information see HERE.
For the application form, see HERE.
Key Dates:
Closing Dates for Applications: Thursday 3rd August 2023, 5pm
Notification: Friday 11th August 2023
One to One meeting: 23, 24 or 25 August
Programme commences: Thursday 31st August