Developing and Promoting Your Experience with Tourism NI Recording
20 July 2023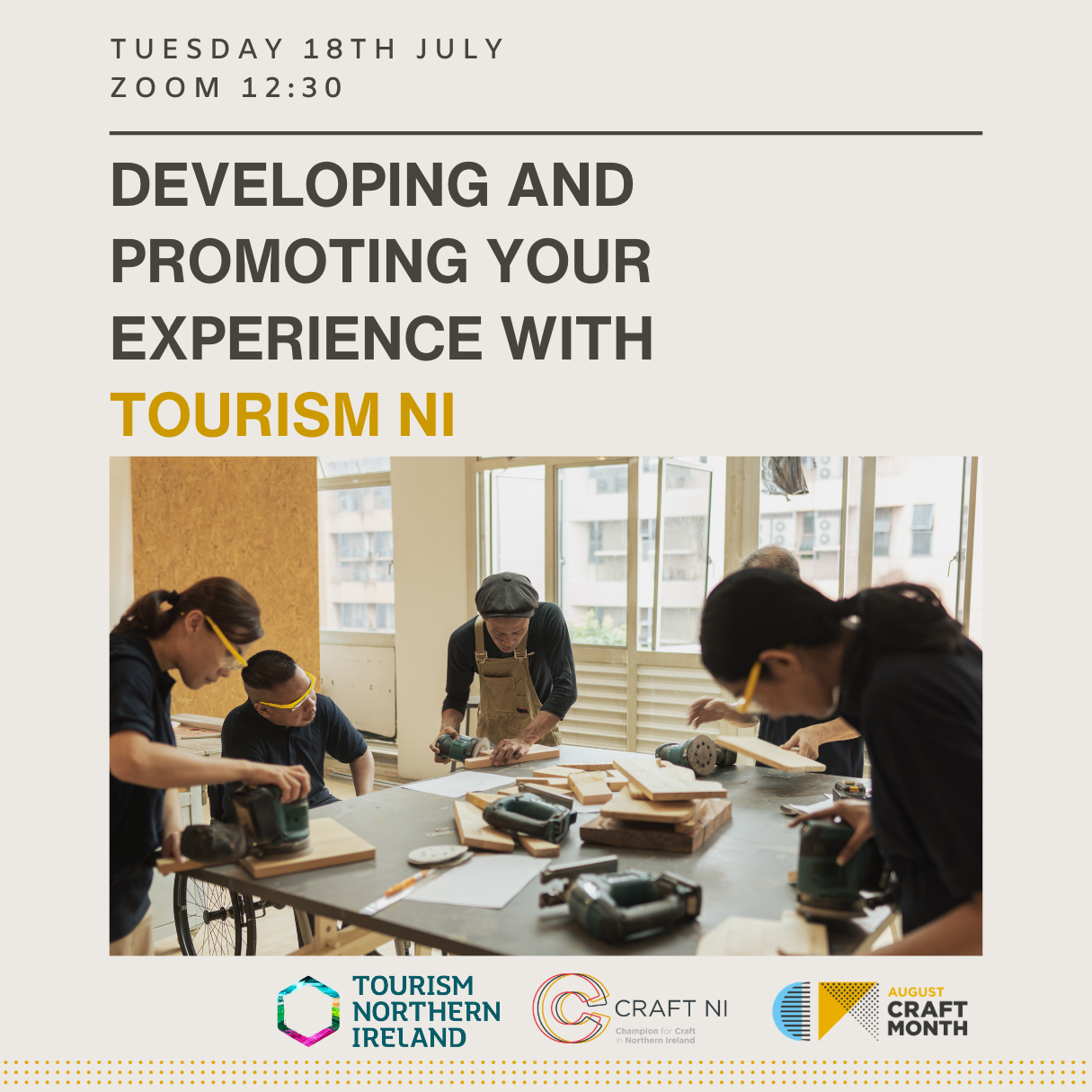 Craft NI approached Tourism NI to share their knowledge about engaging with visitors and how your event can create lasting memories they will take home.
During this webinar you will discover what support and opportunities are available from Tourism NI for local craft experiences. You will hear from Tourism NI's Experience Development, Industry Development and Marketing teams, who will share useful resources and top tips on engaging with Tourism NI, how to effectively reach and leave a lasting impression on your audience, and how your craft business can be part of the Northern Ireland – Embrace a Giant Spirit brand.
'Developing and Promoting Your Experience with Tourism NI' will be particularly useful for makers looking to develop their experiences and for those who are taking part in August Craft Month 2023.
Developing and Promoting Your Experience with Tourism NI