eBay Elevate: Canva for Beginners
8 June 2023
Deadline: June 13, 2023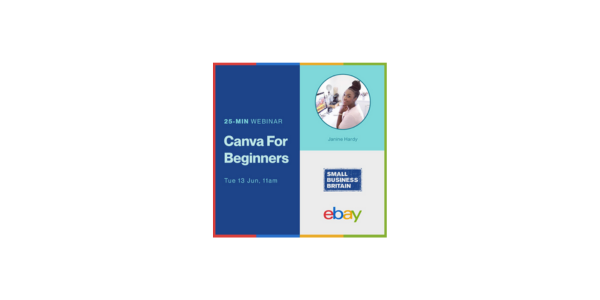 eBay UK have partnered with Small Business Britain to create Elevate: Canva for Beginners that takes place on Tuesday 13th June for free over zoom.
This 30-minute webinar, in partnership with Small Business Britain, will be led by Canva expert Janine Hardy, who'll be sharing her guide to using Canva and how to make the most of it for your business. This session is ideal for beginners who are wanting to get creative with their small business branding and imagery.
On the day, you'll learn:
An overall understanding of Canva and its features
How to use Canva for your business
Discover the essential tools on Canva
How to use Canva to make your products stand out online.
Taking place on Tuesday 13th June at 11am over zoom, register your place here.
Speaker: Janine Hardy