Female Founders Grant Competition
1 December 2022
Deadline: January 10, 2023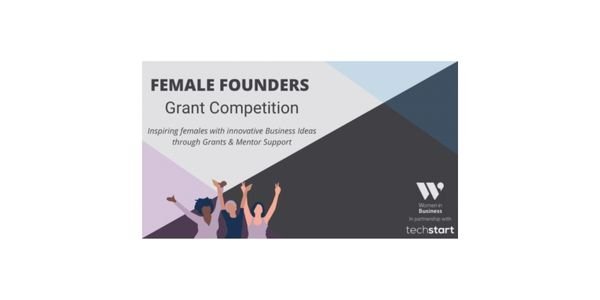 Techstart Ventures and Women in Business have opened for applications their Female Founders competition. This competition aims to support female entrepreneurs with a grant and business mentoring support directed towards exploring the viability and potential of their business idea.
Successful applicants will receive a grant of up to £35,000 from Techstart Ventures, and a business mentor through the Women in Business mentoring programme.
This competition is open to women with:
an exciting, novel idea
an established business looking to explore a new product or market
Eligible activities
Eligible activities for support include (but are not limited to):
concept or prototype development
market research
market validation
market testing
assessment of uniqueness of intellectual property
employment costs where a clear output will be delivered
Eligibility criteria
To apply for the Female Founders grant, the applicant must (among other things):
be resident in Northern Ireland
be a sole trader, partnership or limited company
have an innovative business idea
You can find details of the other criteria, and the application form here.
If you're interested in this opportunity, a free information session will be held on Wednesday 7th December from 11am-12 noon. Book your place here.
Deadline to apply is Tuesday 10th January, 2023.