Flax Art Studios Are Hiring
18 August 2023
Deadline: August 31, 2023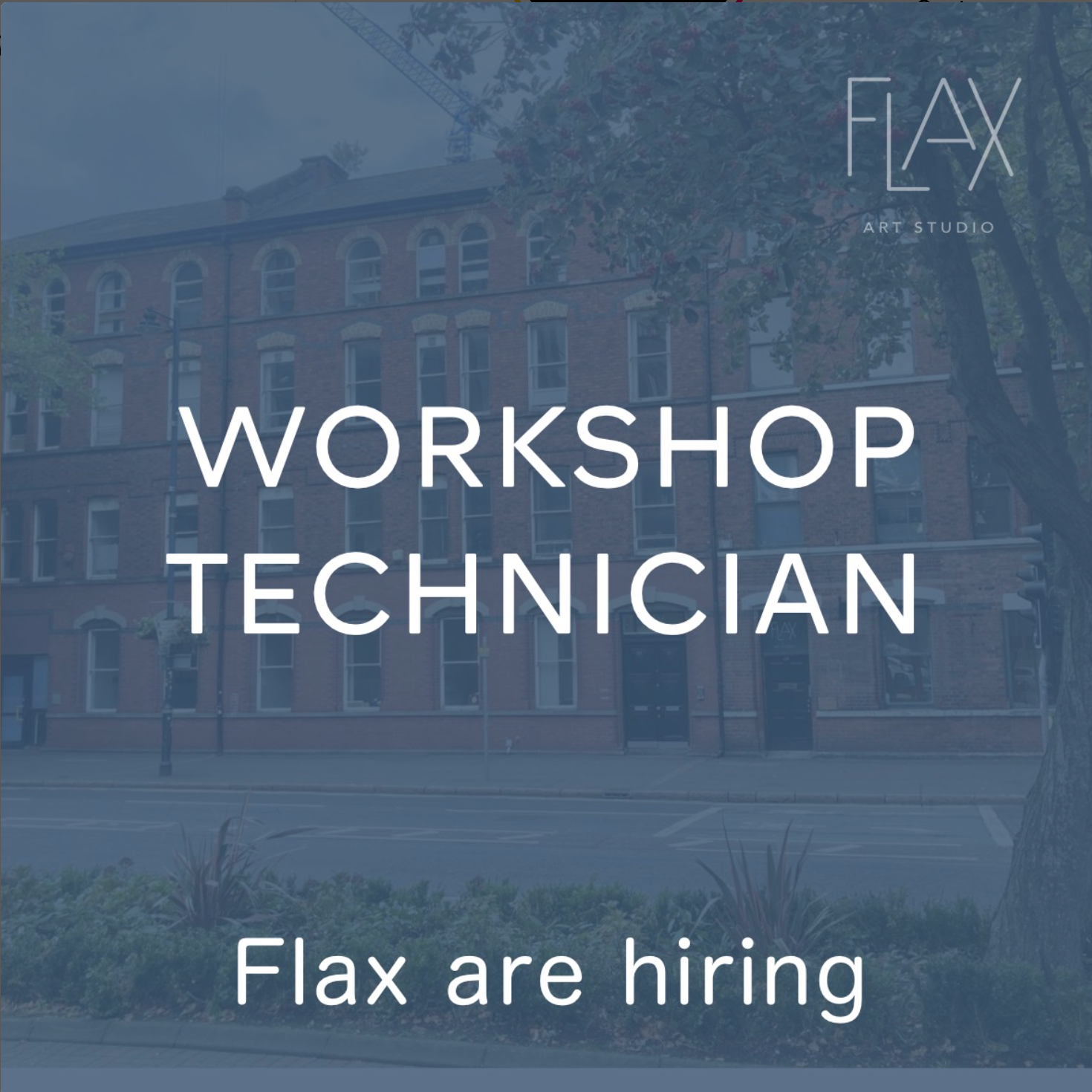 Flax Art Studios are looking for a Technician to join their team.
Duties of the Technician include providing support to the organisation in a technical role in day-to-day operations, particularly in relation to buildings at Bedford Street and North Street and in the Technician role in their workshops and digital fabrication lab.
2 Days per week/14 hours on monthly fee basis.
📆 DEADLINE for application Thursday 31st August, interviews 7th September.
For full job specification, please email: flax@flaxartstudios.org
Please send expression of interest, CV siting specific experience via email to flax@flaxartstudios.org