Makers who Teach
22 August 2023
Deadline: September 21, 2023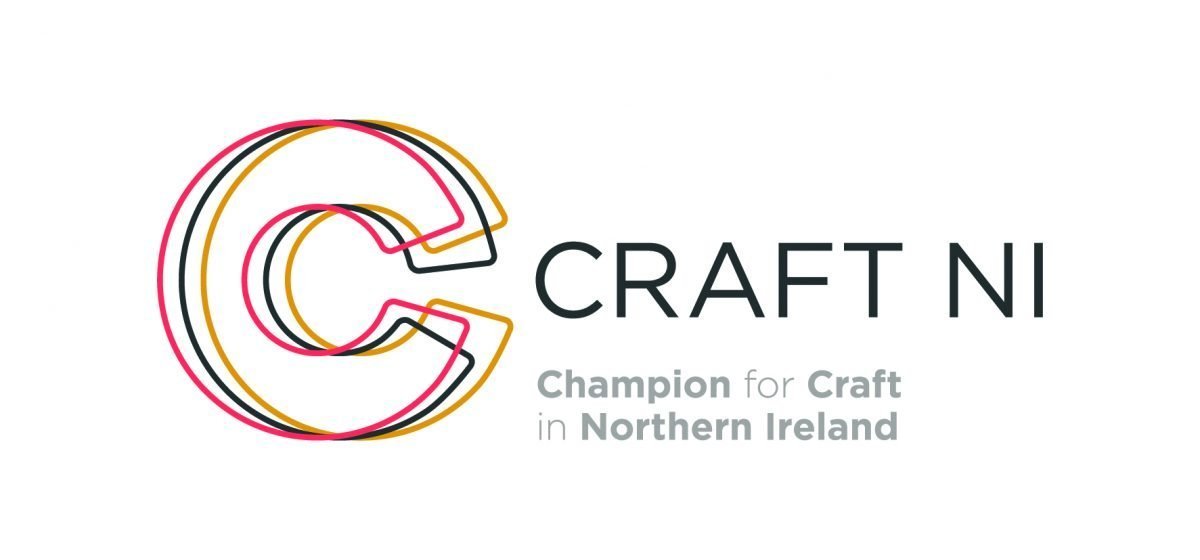 Craft NI wish to celebrate Northern Ireland's talented makers who also teach crafts, in classrooms, workshops and communities.
Therefore, we are pleased to invite applications to take part in our upcoming exhibition which will feature work made by craft makers who also teach.
To chime in with the new academic year, the 'Makers who Teach' exhibition will take place during October 2023 and will be held in Craft NI Gallery, Belfast's only dedicated crafts venue. All exhibitors will benefit from promotional activity, the support of Craft NI communications and Gallery staff and profile on Craft NI's exhibition website.
Exhibition Brief 
We recognise that many makers in Northern Ireland will teach others as part of their overall practice and feel this should be celebrated and promoted. We are also keen to get to know better, and show, the work of makers who are teaching, or who have taught in the last ten years, in Further or Higher Education, in schools, full or part-time, while also making their own work. We also welcome submissions from makers working as technicians and those involved in community or private workshop settings.
We therefore invite applicants to submit a piece of work that is representative of your practice, either your current work or your making career to date. But please tell us about yourself and your work – what do you make? What kind of teaching do you do? Do your own experiences as a maker affect how you teach your craft to your students? Or do you see your teaching and your making practice as separate?
Our main objective is to showcase the talent that we have in our classrooms and workshops to wider audiences. And we also hope to celebrate those who juggle teaching alongside making their own work and to acknowledge the work of those makers who are passing on their skills and experience.
Eligibility
Applicants can be currently teaching, or have taught, in FE, HE or schools, full or part-time within the last 10 years. We also welcome submissions from makers working as technicians and those involved in community or private workshop settings.
Makers should be working in one of the recognised craft disciplines listed here;
All work should be the original design of the Maker and should also be made by the Maker;
All work must evidence the skill of the Maker and must be a unique object, coming from the vision of that Maker.
Demonstrate distinctive design and significant accomplishment in product construction and presentation;
Demonstrate an in-depth knowledge of the material with which they are working;
Shows high level skill in the techniques used;
Demonstrate the individual creative signature of the maker;
Demonstrate creativity or create design and innovation in the use of materials;
Reflect appropriate standards in the products' durability, size, weight and materials.
Submitted work can be:
existing work you would like to showcase as part of Makers Who Teach
a new piece for the exhibition
Submissions must respond to the exhibition theme and this should be made clear in your work description
Online
To ensure the exhibition reaches the widest possible audience, we are delighted to announce that all work chosen for the exhibition will be viewable online on our dedicated exhibition website/portal at https://exhibitions.craftni.org.   Work will be photographed and some pieces (depending on suitability) will also be available digitally as a series of 360' rotational images. Work in Craft NI exhibitions is normally made available for sale in our Craft NI Gallery as well as directly from our website, increasing the opportunity for craft enthusiasts, buyers and collectors. Gallery Terms & Conditions will be provided to successful applicants.
Panel
Selection will be made by Craft NI's Quality Group, led by Board Chairperson Kim Mawhinney, Senior Curator at National Museums NI, Dr Christopher McHugh, Lecturer in Ceramics at Belfast School of Art, and Patricia Flanagan, specialist facilitator of design thinking/creative problem solving.
Submission
To apply, you will need:
Up-to-date CV
3 high res images (3-5 MB) of the work
Artist's statement describing you, your work and your teaching, as well as a description of the piece(s) you would like to submit, reflecting on the exhibition theme Makers Who Teach (100-300 words)
Please email your submission(s) through to katherine.mcdonald@craftni.org by Thursday 21st September.
Important Dates
All applicants will be notified of the results of their submission via email. If selected, responsibility for the delivery and collection of work is the maker's own. Work must be:
Closing Date: Thursday 21st September
Applicants Notified by: Monday 25th September
Delivered to the Craft NI Gallery: by Saturday 30th September 
Makers Who Teach exhibition will take place from Thursday 5th October – Saturday 28th Ocotber 2023.
Work to be collected, if unsold, between:  Monday 30th and Wednesday 1st November.