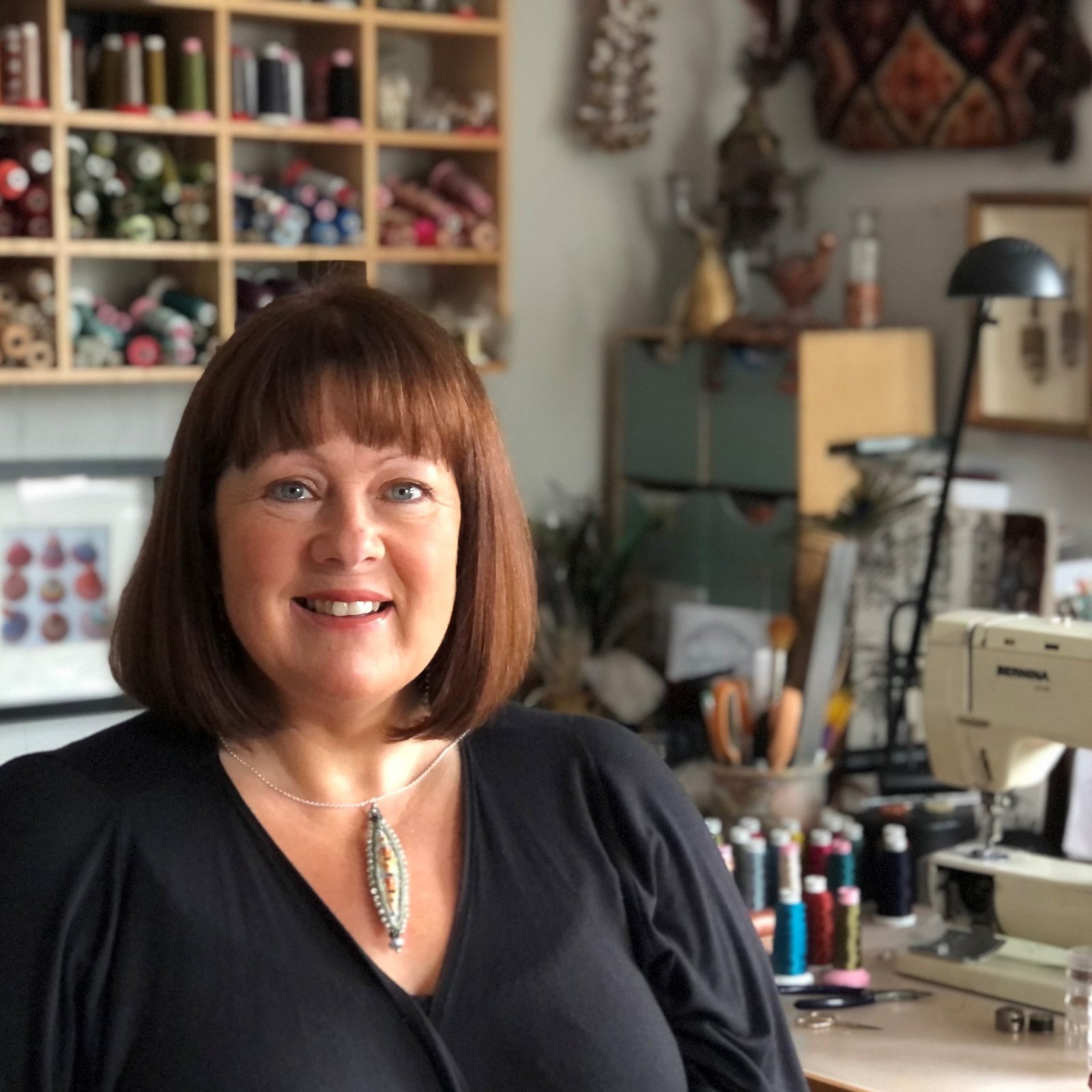 Janice Gilmore Pageant Jewellery
Jewellery, Textiles
Janice Gilmore is an artist creating embroidered jewellery and framed interior embroideries, inspired by decorative arts from ancient cultures. Janice's work is placeless and timeless, covetable, collectable and decorative.
Where to Buy My Work
You can purchase my work in select galleries, such as:
Alternatively, you can contact me directly or message through Instagram.