Precious Metalworker of the Year Award
18 August 2023
Deadline: September 15, 2023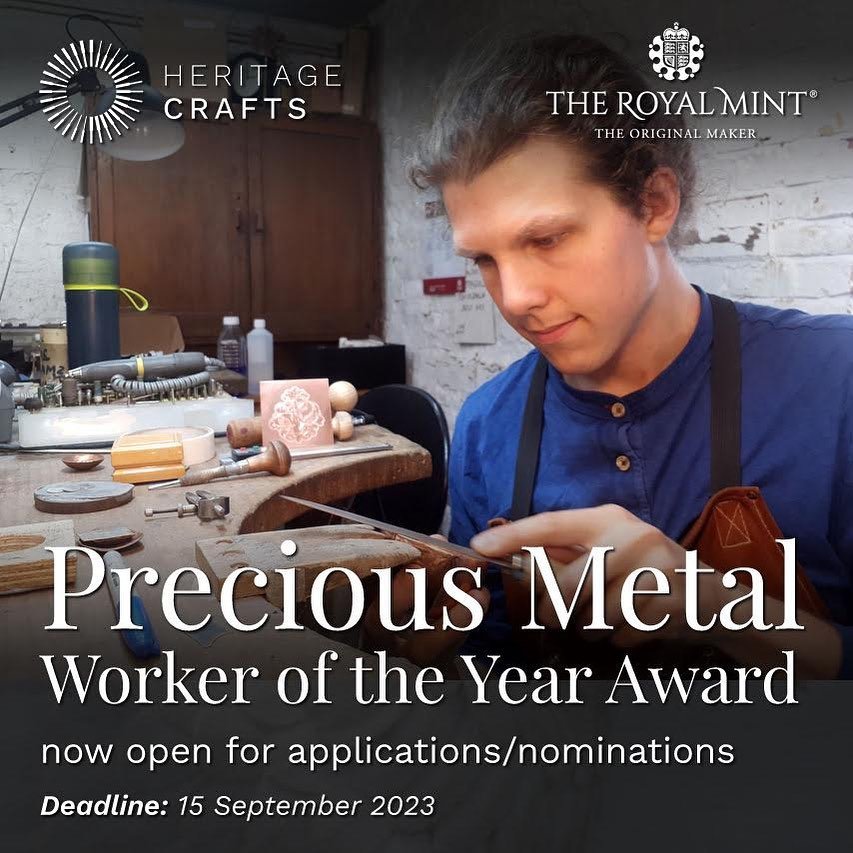 If you are a precious metalworker working in silver, gold or platinum who has done something to be proud of in the last 12 months, please consider applying for this year's Precious Metalworker of the Year Award, a partnership between Heritage Crafts and The Royal Mint. Or if you know someone else who might deserve the award, why not nominate them?
There is a £2,000 prize for the winning entry to be presented at a reception at Vicar's Hall, Windsor Castle, in November. Plus, this year there will be a Young Metalworker of the Year Award, chosen from nominees aged 25 years and under, with an additional prize of £1,000 provided by Heritage Crafts Benefactors Lucy and Laurence Butcher.
To apply, complete the nomination form via https://heritagecrafts.org.uk/precious-metalworker-of…/ before the deadline of 5pm on Friday 15 September 2023.
: Caius Bearder