Using SMART goals for Creative Business
10 November 2023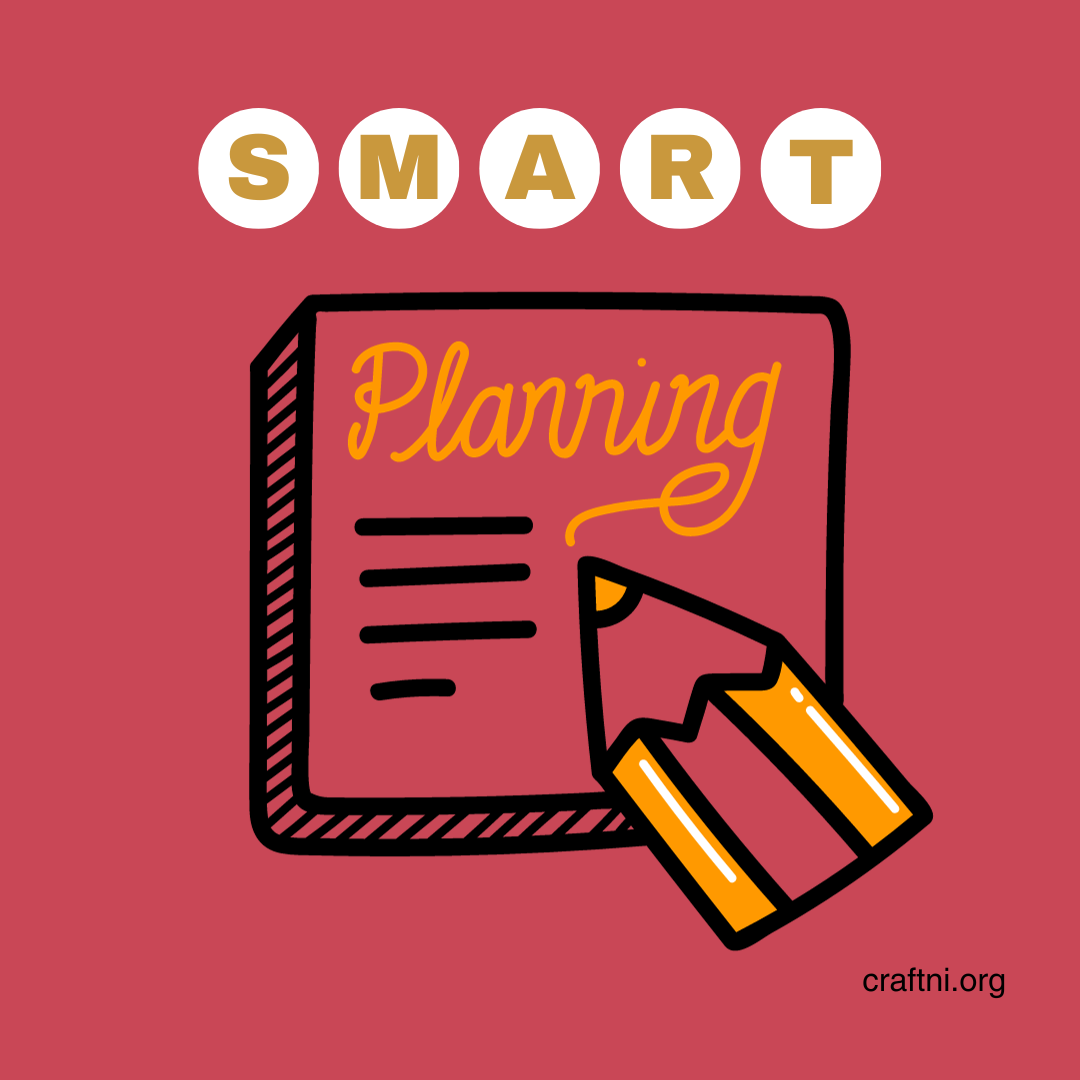 by Katya Buryakova
What Are SMART Goals and why do we need them? 
Craft makers often juggle various tasks, including creating art, marketing, managing sales, and administrative work. Planning helps artists allocate time appropriately to different aspects of their business, ensuring productivity and preventing burnout.
SMART goals are a popular framework used in various fields to set objectives that are specific, measurable, achievable, relevant, and time-bound. The acronym "SMART" helps individuals and organizations create clear, actionable goals that enhance focus, productivity, and success. Here's a breakdown of each component:
Goals should be clear, precise, and unambiguous.
They should answer the questions: What needs to be accomplished? Why is it important? Who is involved? Where will it happen? What are the constraints?
Goals should be quantifiable and include specific metrics or criteria for measuring progress.
They answer questions like: How much? How many? How will we know when the goal is achieved?
Goals should be challenging but realistic and attainable within the given resources and constraints.
They should stretch individuals or organizations without setting them up for failure.
Goals should be aligned with the broader objectives and mission of the individual or organization.
They should be relevant to current needs and priorities, contributing meaningfully to the overall strategy.
Goals should have a defined timeframe or deadline to create a sense of urgency and motivate action.
They answer questions like: When will this be accomplished? What can be done today, this week, this month?
Example of SMART Goal
Goal: "Enhance my knitting skills to create intricate patterns and designs within the next six months."
SMART breakdown:
Specific:

Define exactly what you want to achieve: Improve knitting skills to create complex patterns and designs.

Measurable:

Quantify your goal: Practice knitting at least 2 hours per week and complete 4 advanced knitting projects by the end of six months.

Achievable:

Ensure the goal is realistic and achievable: Assess your current knitting proficiency and identify resources (e.g., online tutorials, and workshops) to help you advance in your skills.

Relevant:

Ensure the goal aligns with your objectives: Improving knitting skills aligns with your passion for crafts and desire to create intricate designs.

Time-bound:

Set a specific timeframe: Within the next six months, track progress and make adjustments to stay on target with the set milestones.
Useful Links