The Cheat's Guide to Selling Online with Sophie Rochester
7 March 2022
Deadline: April 6, 2022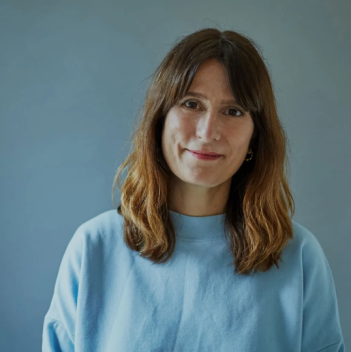 We're excited to welcome back Sophie Rochester this Spring who will deliver two workshops for makers in Northern Ireland: Your Resilient Craft Business and the Cheat's Guide to Selling Online. These sessions will expand on her new book, Making a Living (2021),  tackling key craft business development themes from market research and valuing and pricing, to branding and marketing. Making a Living includes case studies, top tips, and perspectives from other makers.
These interactive sessions will take place on Tuesday 5th and Wednesday 6th April over Zoom at 10am.
Why not prepare for the year ahead by diving into understanding your business and the motivations that drive you? Make sure to register your place today!
Following on from skills learnt in Your Resilient Craft Business, we encourage you to also attend the Cheat's Guide to Selling Online, held on Wednesday 6th April. As a maker, you're expected to be a designer, producer, marketer and accountant for your own business with a plethora of advice on selling and digital marketing. This session will focus on prioritising your time to the best effect, understanding your audiences, and establishing how to best reach your customers through constantly-evolving social media platforms.
Makers who attended Sophie's sessions in 2021 will remember her maker-focused approach, full of real-life examples aimed at helping to give makers knowledge and confidence to apply these learned skills in practice.
About Sophie;
Sophie established Yodomo, a marketplace for making, in 2017. Since 2017, she has worked with over 100 makers on promoting, selling and developing their work online.
In 2021, Yodomo became a social venture with support from Cambridge Social Ventures. Harper's Bazaar dubbed Yodomo 'best for aspiring artisans', and it has been awarded Highly Commended, Arts & Culture at the Tech for Good Awards 2021 and was nominated for Seedrs 'Seedling of the Year' 2019.
@yodomo.co