The Hopper Prize
9 March 2023
Deadline: May 16, 2023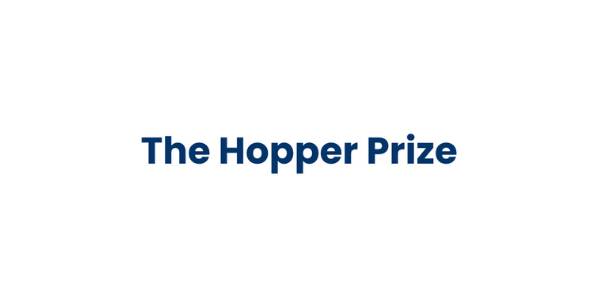 The Hopper Prize is open for submissions, offering $3,500 and $1,000 grants to artists around the world. For this open call, the Hopper Prize will award 6 grants totalling $11,000. Two successful applicants will each receive $3,500 and four will each receive $1,000. In addition to grants, 30 artists will be selected for a shortlist.
Submissions will be reviewed and juried by Inês Costa, Curator, Focal Point Gallery, Southend-on-Sea — Emily Edwards, Assistant Curator, Dallas Contemporary.
In addition to grants, 30 artists will be selected for a shortlist, and all winners will have the opportunity to publish an in depth interview about their work in our online journal.
Applications are open to all artists aged 18 and over working in any media. Media includes: Painting, photography, sculpture, drawing, video, performance, conceptual, experimental, installation, printmaking, new media and textile art.
The Hopper Prize's mission is to:
Provide Direct Financial Support via Individual Artist Grants
Connect Artists with Curators
Provide a Platform to Gain Visibility
To apply you will need to submit:
Name & Email
Instagram Username (optional)
Up to 10 Image or Video attachments
Artwork captions
Artist Statement & Biography (optional)
$40 submission fee
Read more about the grants here and how to apply.
If you have questions, please read the Frequently Asked Questions section of their website, or else contact the team at contactform@hopperprize.org.
Deadline to apply Tuesday 16th May.