The Hopper Prize
21 April 2022
Deadline: May 18, 2022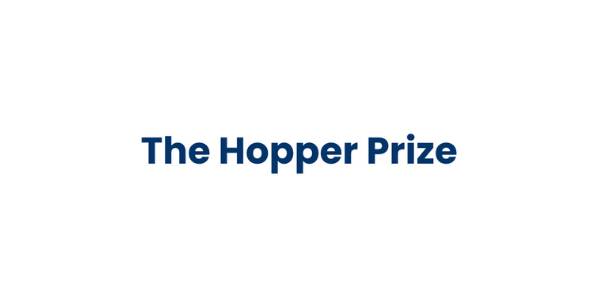 The Hopper Prize is open for submissions, offering $3,500 and $1,000 grants to artists around the world. For this open call, the Hopper Prize will award 6 grants totalling $11,000. Two successful applicants will each receive $3,500 and four will each receive $1,000. In addition to grants, 30 artists will be selected for a shortlist.
Submissions will be reviewed and juried by Jody Graf, Assistant Curator, MoMA PS1 and Pamela Meadows, Curator, Boulder Museum of Contemporary Art.
Applications are accepted from anyone working in a physical form, 2-d or 3-d artwork you are eligible to apply. All media is eligible except sound based work. The awards are available to artists globally.
The Hopper Prize's mission is to:
Provide Direct Financial Support via Individual Artist Grants
Connect Artists with Curators
Provide a Platform to Gain Visibility
Additional Exposure:
30 artists from each grant cycle (60 annually) will have their work archived at hopperprize.org
You may select to have your work considered for additional exposure on Instagram @hopperprize
Read more about the grants here and how to apply.
If you have questions, please read the Frequently Asked Questions section of their website, or else contact the team at contactform@hopperprize.org.