'Collectibles and Curiosities' Exhibition
10 November 2022 @ 6:00 pm

-

30 December 2022 @ 5:00 pm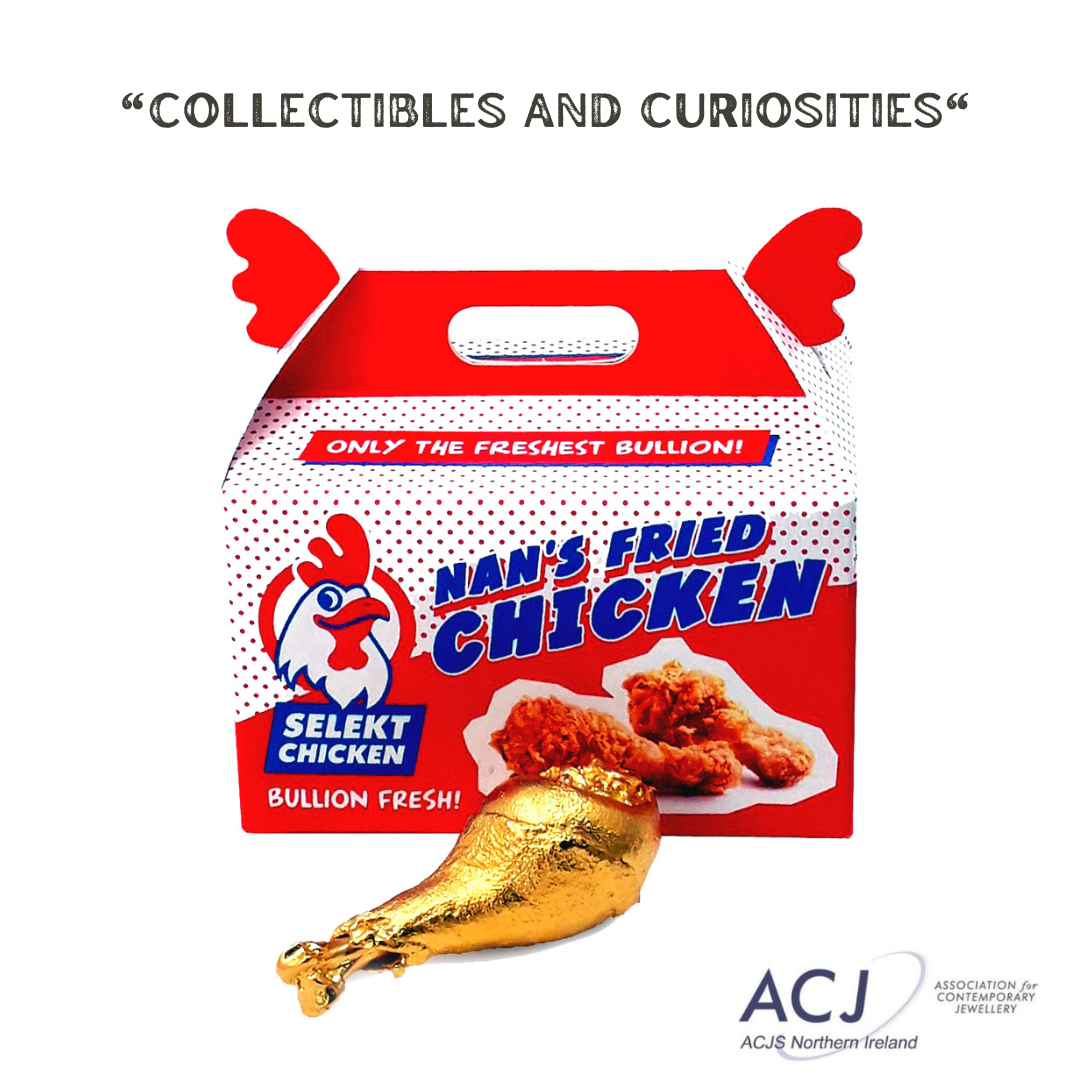 Craft NI are delighted to welcome back the Association of Contemporary Jewellers and Silversmiths NI for another jewellery exhibition that promises to amaze the public in the run up to Christmas. The "Collectibles and Curiosities" exhibition opens at Craft NI Gallery on Thursday, November 10 and continues until December 30.
For this exhibition, ACJSNI has brought together 18 contemporary jewellers and silversmiths from all over the world. Each piece relates to the theme "Collectibles and Curiosities" representing a wide range of narratives and cultures. Their diverse approaches to the brief show not only technical precision and a dynamic use of materials, they also reflect their artistry as storytellers. Jewellery is a statement to both challenge and delight; Collectible & Curious!
Exhibitors include: 
Alena Štukavcová Doležalová (Czech Republic), Ana Nadjar (Chile), Anne Earls Boylan (UK), Annie Ricketts (UK), Cameron & Breen (UK), Carmen López (Spain), Carol Bergocce (Brazil), Céline Traynor (Ireland), Cleopatra Cosulet (Romania), Clodagh Molloy (Ireland), Ebrahim Mohammadian Elird (Bosnia and Herzegovina), Eva Lynch (Ireland), Gerhard Herbst (Australia), Lynne Speake (UK), Mária Roskó (Hungary), Rosie Deegan (UK), Shannon McShane (Ireland), Taylor Fentz (US).


Join us for the opening night November between 6 and 8pm and learn more about the theme of the event: "Collectible and Curious", two words that describe the history of our obsession with jewellery, precious materials and objects that tell stories about who we are and how we see ourselves.
Related Events