Conjuring Form Portfolio Critical Selection 2021-22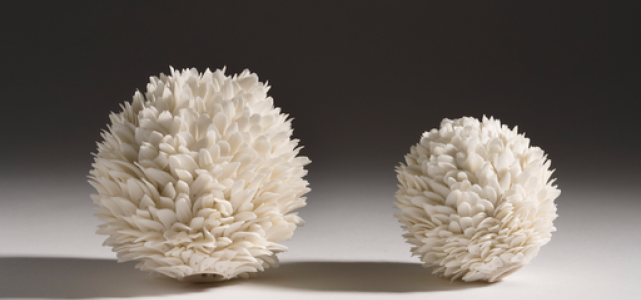 Design & Crafts Council Ireland's PORTFOLIO programme is a select group of Ireland's most talented designers and craftspeople. Inclusion is recognition of practitioners creating work to a standard to be considered worthy by museums, renowned galleries, and discerning collectors. DCCI's PORTFOLIO programme has been instrumental in building the international reputations and commercial potential of Ireland's best designer‐makers of contemporary craft.
From the PORTFOLIO membership, a distinguished group of exceptional makers are chosen for Critical Selection 2021–2022. The benchmark for this elite group is achievement of excellence in contemporary craftsmanship and design by comparative international standards.
Scott Benefield | Roger Bennett | Paul Bokslag | Emma Bourke | Max Brosi | Cathy Burke | Úna Burke | Anne Butler | Edmond Byrne | Hugo Byrne | Mike Byrne | Stuart Cairns | Mary Conroy | Jack Doherty | Sara Flynn | Jennifer Hickey | Joe Hogan | Alison Kay | John Lee | Antonio Julio Lopez Castro | Alan Meredith | Cecilia Moore | Sadhbh Mowlds | Cara Murphy | Mary Nagle | Nuala O'Donovan | Nigel O'Reilly | Helen O'Shea | Annemarie O'Sullivan | Annemarie Reinhold | Michael Rice | Emer Roberts | Peter Sheehan + Cathal Loughnan | Matt Smith | Sasha Sykes | Joseph Walsh Studio | Kathleen Walsh | Gráinne Watts | Zelouf & Bell
Related Events