'Curved with Intent' – Meet the Makers!
3 February 2022 @ 5:00 pm

-

8:00 pm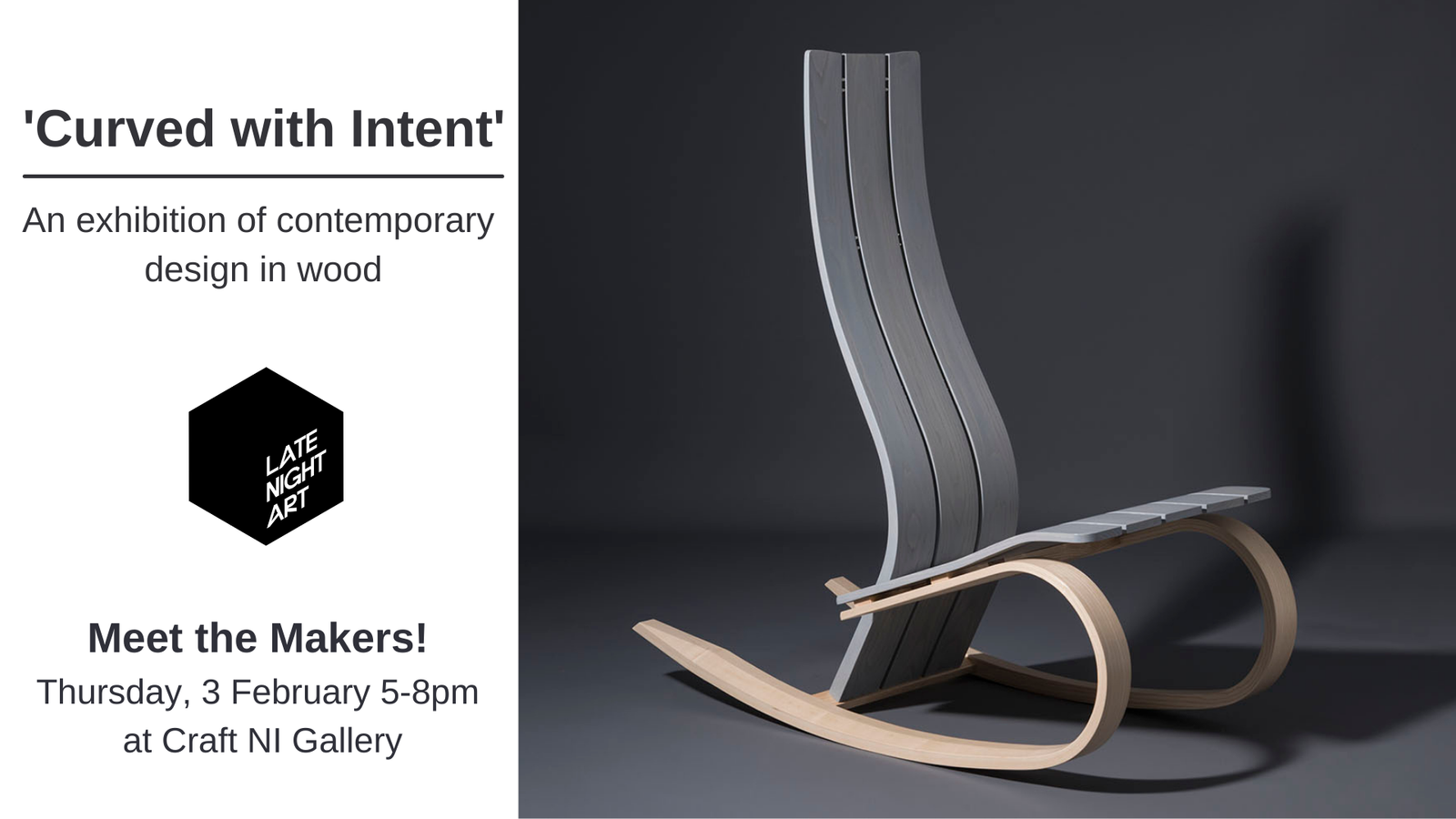 Craft NI are delighted to invite you to the opening night of  'Curved with Intent', their upcoming exhibition of contemporary design in wood.
Craft NI Gallery will take part in Late Night Art Thursday, February 3rd between 5pm – 8pm. Join us and meet the designer-makers exhibiting in 'Curved with Intent' – a great opportunity to ask them about their inspiration, processes or enquire about future commissions!
'Curved with intent' is Craft NI's first event of a varied 2022 exhibition programme and promises to raise interest in the beautiful medium of wood and admiration for the talented Northern Irish designer-makers who work with it.
Wood as a construction material and man have had a very long relationship – not surprising since it is so extraordinarily versatile. The ability to create curved forms in wood is an example of its extreme adaptability to different needs and types of objects and construction, and it perfectly illustrates the theme of the exhibition – gentle and purposeful mastery that transforms a simple organic material into beautiful and/or functional craft objects.
Wood can be shaped in many ways, and the work displayed in the exhibition will demonstrate both a variety of objects and methods, including carving, turning, laminating, steam bending and cutting from solid.
The participating designer-makers are David Cousley, Mark Hanvey, Ronan Lowery, Brian McKee and John Piekaar.
Each participating designer-maker speaks through their work to the audience of their own particular relationship with the material: the shapes they produce are more or less practically and/or aesthetically purposed. They are very deliberately envisaged – they are curved with intent.
Related Events