'Wool Works' Meet the Maker Event: Felt demonstration with Mandy Nash
27 July 2022 @ 10:00 am

-

4:00 pm

Free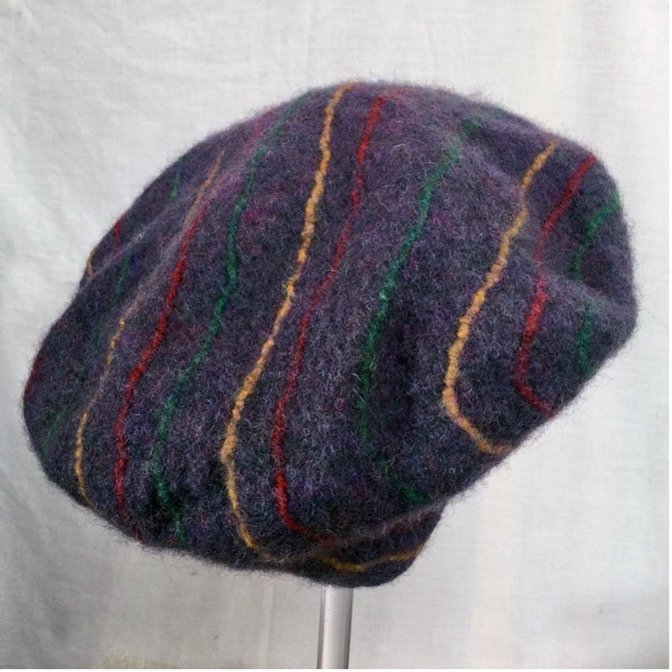 Associated with the 'Wool Works' exhibition (now open at Craft NI Gallery until August 5th), this unique Meet the Maker event with textile designer maker Mandy Nash is great for getting (re)acquainted with felting.
MaP member and Wool Works exhibitor, Mandy Nash will be in the gallery demonstrating how to use felt Irish Cushendale wool. She will happily answer any questions on either her work or the Wool Works exhibition.
Mandy Nash is a professional textile and jewellery designer maker. She set up her studio in 1983, directly after leaving the Royal College of Art. She works primarily in colourful, non-precious materials, usually anodised aluminium, producing one off and batch production jewellery, creating large, bold pieces which are both wearable and affordable.
Over the last twenty years she has also been creating felt work, combining this with her jewellery practice, creating both functional and non-functional work. Feltmaking, although an ancient craft, is growing into a popular, exciting contemporary medium, expanding in many new directions. Wool is a wonderful, natural and sustainable material and Mandy is enthralled by the meditative, feltmaking process. During this last year, she has been experimenting with different wools, exploring their individual characteristics to create tactile, three-dimensional work.
She is a member of the Makers Guild in Wales, the Association of Contemporary Jewellery and MaP, a textile group, and is a regional co-ordinator and chair of the International Feltmakers Association. She has exhibited widely in the UK, Europe, Japan, USA and Canada.