Light in the Trees Exhibition
25 June 2022 @ 10:30 am

-

1:00 pm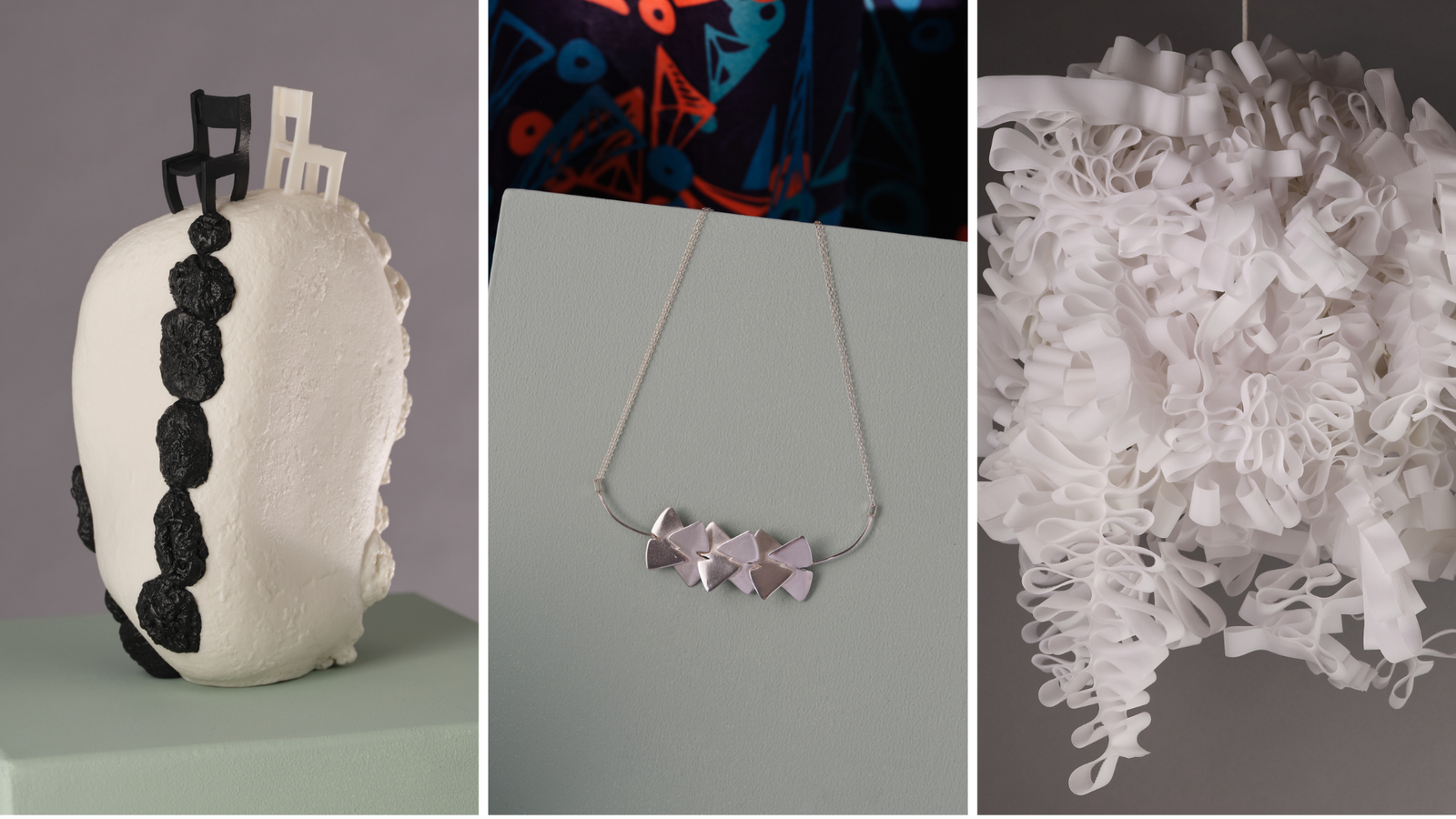 As part of the Festival of Women's Writing, three local designers and makers have been invited to exhibit their hand made works inspired by nature on 25th June at Mary's Farm, a music venue in the Dromara Hills.
The visual showcase, called Earth, Sea and Sky, will feature pieces of ceramicist Annita McKee, silversmith Lou Gillett and textile artist Rachel Fitzpatrick, all of who's work has been inspired by nature.
Annita McKee utilises the sea's impartiality as a way to find freedom and explore her ideas to articulate psychological scenarios and navigate memories.  The sea is part of her artistic process and is where she often photographs her porcelain sculptures either on the shoreline or underwater. Lou Gillett background in architecture as well as the environment in which she lives in is a key influence on her jewellery designs. From clean sharp lines through to organic forms she is influenced by both the man-made built environment through to rural landscapes and work can vary from mirror finish to highly texturised pieces.  Her work is often concept driven. Rachel Fitzpatrick uses industrial textiles and materials creating sculptures inspired by the rhythms of the land and sky to create pieces which are at the interface of art and design.
The Earth, Sea and Sky showcase will run alongside the Festival of Women's Writing event hosted by Maggie Doyle, author of 'Mountain Notes, A Nature Diary' and writers will discuss their work inspired by the natural world and local landscapes.  The event will include readings by poet and teacher Anne McMaster, 'Walking off the Land',  and author, journalist and teacher Rosie Schapp who is currently writing about the coastal village of Glenarm, together with an open mic session for writers who would like to share their writing inspired by the natural world.
If you'd like to attend this event or book an open-mic slot to read your work, please email magysfarm@gmail.com.