'Paper Magic' Exhibition
22 September 2022 @ 6:00 pm

-

29 October 2022 @ 5:00 pm

Free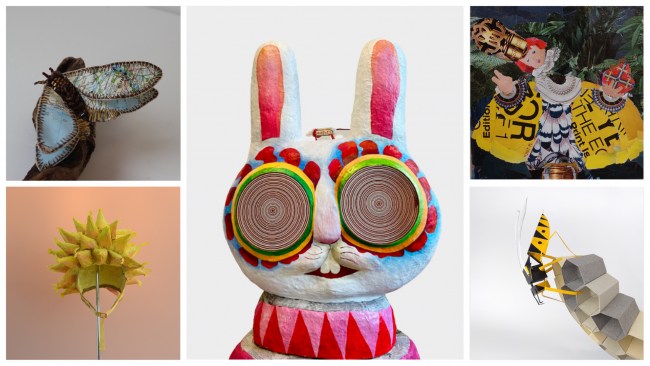 Craft NI are delighted to welcome you to their upcoming exhibition, 'Paper Magic'. The exhibition will focus on the medium of paper, one of the oldest and most familiar materials known to man, and its hidden potential of transformation. Through their artful mastery of skills such as cutting, pulping, folding, oiling and collaging, five talented makers will reveal the magical properties of paper in this new group show.
Paper has been with us from ancient times to the present, a constant companion recording our art, our ideas, our transactions and, sometimes, quietly changing the course of history itself. We take this flat, flimsy and ephemeral material for granted, yet it also has the power to be transformed. 
The exhibition features papier mache sculptures, collages and large scale mixed media pieces, and highlights unique techniques such as  Momigami – a Japanese paper kneading technique using oil which transforms paper into a fibrous material which can then be stitched.
Exhibiting makers: Sue Cathcart, Jayne Cherry, Susan McKeever, Adele Pound, Emma Whitehead.
The five participating artists share a common passion for paper but their creative output is as diverse as it is intriguing, a testament to how this fragile material can be used to bring ideas to life.