Handmade Oxford Online
15 September 2021

-

19 September 2021

Free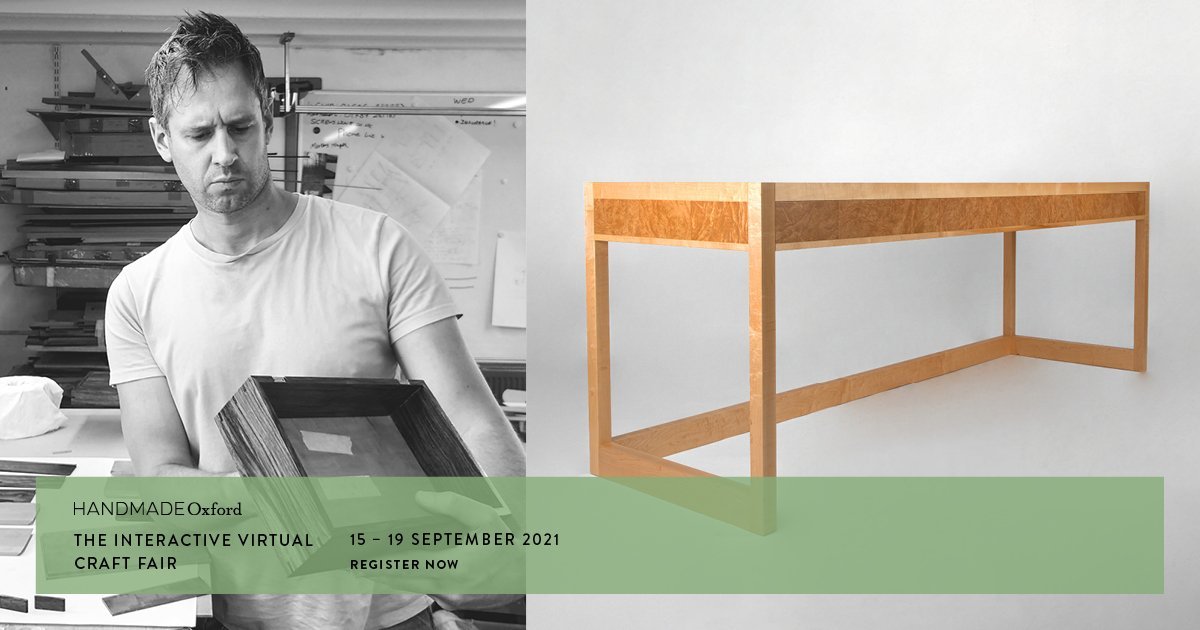 From 15 – 19 September, Handmade Oxford Online will feature some of the UK's most talented contemporary craft makers. Visitors will be able to browse and shop through an extensive catalogue of handmade products from a wide range of disciplines, including fashion and jewellery, glass and ceramics, prints and textiles, and sculpture and wood. In addition to this, visitors can expect to indulge in a full programme of interactive and informative activities such as live questions & answer sessions with the exhibitors, fascinating live sessions, craft demonstration videos, and interactive craft workshops.
Highlights for this third edition of the Interactive Virtual Craft Fair are undoubtedly the live sessions that will be held throughout the fair dates. In partnership with the illustrious Ashmolean Museum and Judith Blacklock Flower School, visitors will have the pleasure to attend two thought provoking sessions. Clare Pollard will discuss the thriving culture of art in Tokyo, the subject of Ashmolean's current major exhibition, while Judith Blacklock herself will present a talk on the beautiful art of floral arrangements.
Those wishing to attend Handmade Oxford Online – The Interactive Virtual Craft Fair will be able to register their attendance in August. Visitors can attend the Virtual Craft Fair and participate in the activities available through their laptop, smart phone, or tablet. As Handmade in Britain strives to spread the ethos of handmade craft to as wide of an audience as possible, attendance will remain free and open to all, wherever you may be in the world.
URL- https://interact.handmadeinbritain.co.uk/
The Fair includes a series of Live Sessions which includes a presentation by Mallon Linen in which Helen and Charlie Mallon will explain the full process of taking flax from the field through to linen on their Co Tyrone farm.