'Land and Lore' Exhibition
5 May 2022 @ 10:00 am

-

28 May 2022 @ 4:00 pm

Free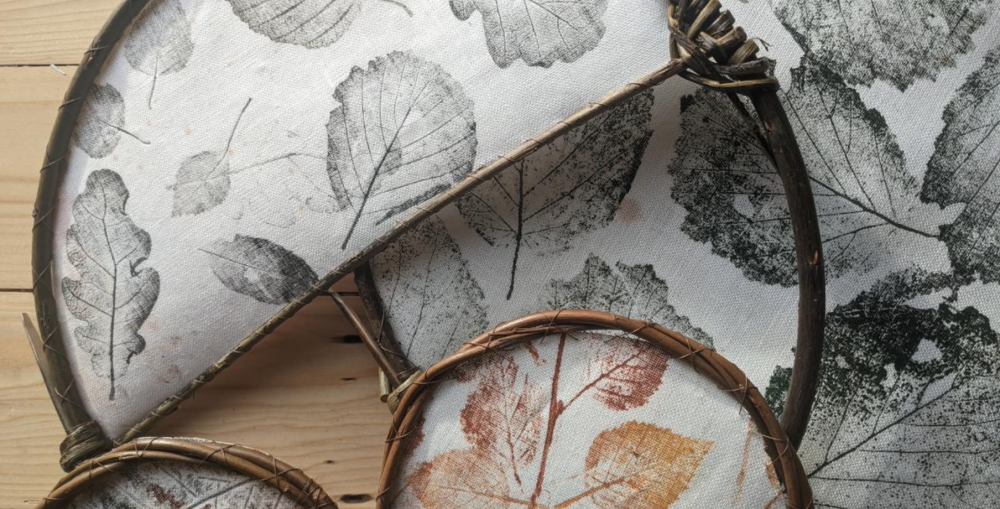 In the exhibition, textile artist Ruth Osborne brings together visual explorations of the relationship between woodland landscapes, folklore, and a range of creative processes that rely on the use of organic material. The union of process, material and history/heritage have shaped, and continue to shape, understanding and responses to the natural world.
In recent years there has been renewed interest in the protection and re-establishment of woodland on the Island of Ireland, which was once (many hundreds of years ago ) a more densely wooded island than today. Initiatives in replanting and rewilding have focused on native broadleaf species to try and rebuilt the woodlands that would have once been characteristic of this area. Mapping and research has also been undertaken to create an overview of the existing areas of ancient and long-standing woodland so that these can be protected and monitored. These recent developments in woodland conservation, coupled with an increasing understanding of the benefits of spending time in nature on our wellbeing, has seen a renewed interest in our relationship and our historic connection to woodlands. In this sense Land and Lore touches upon and prompts the viewer to consider these current issues and our contemporary relationship to woodlands.
The exhibition is comprised of a range of works, including installation textile hangings, framed works and artists books. Works will be created using nature printing processes on Irish Linen, willow and paper. The processes of using plant material for mark making and colour are historical historical ones, which have been used for centuries by artists, botanists, scientists and storytellers to document and interpret the natural world. Using historical processes in a contemporary way Land and Lore both taps into the history of these process but aligns them with contemporary concerns. All the Artworks have been made using foliage native to the island of Ireland that is imbued with symbolism and lore, which is provided for the viewer to support interpretation.