Exhibition opening night and Peter Meanley talk
5 May 2022 @ 6:00 pm

-

8:00 pm

Free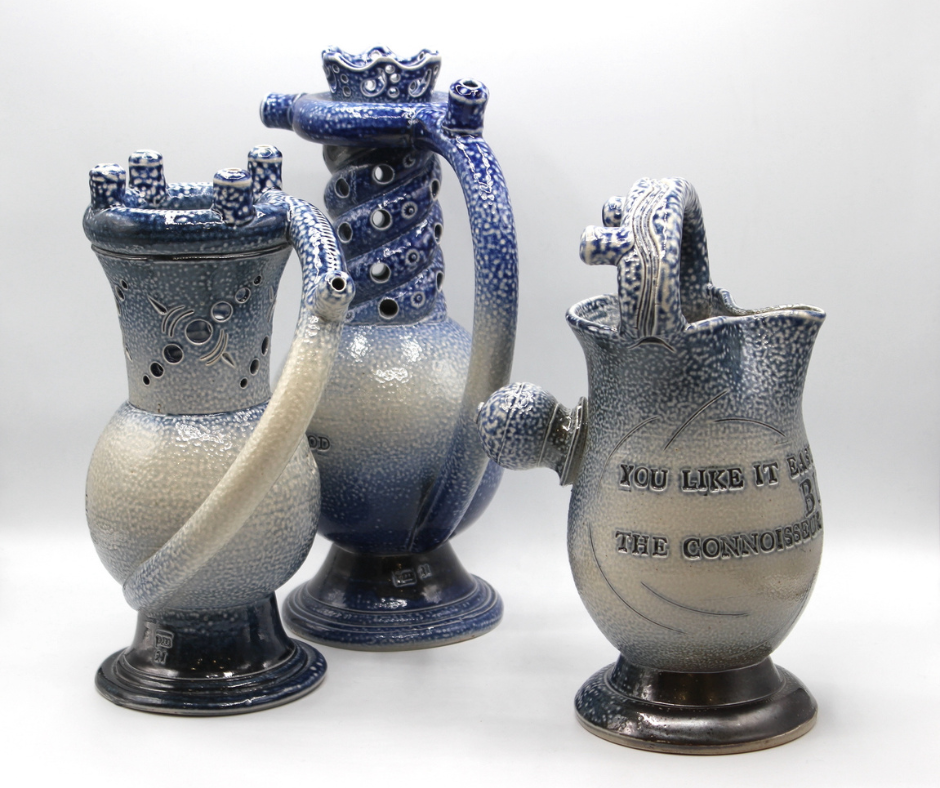 Craft NI are delighted to invite you to the opening night of their upcoming exhibition, 'Peter Meanley: New Works'.  As Craft NI Gallery takes part in Late Night Art and stays open until 8pm, the highlight of the opening night will be the opportunity to meet renowned salt glaze potter Peter Meanley in person and hear him talk about puzzle jugs and other more considered works.
A technically complex piece, the puzzle jug has a perforated collar, making it impossible to pour from, unless the drinker knows there is a hole, or number of holes which they must cover with their fingers, to allow the liquid to flow without spilling.  The puzzle jugs were Peter's lockdown project which he found inspiration for in the early medieval puzzle jugs which served not so much as a drinking tool but as a drinking game (a well-known example of this puzzle jugs is the Exeter Jug, which dates back to 1300 AD). A keen collector of historic ceramics and other beautiful objects, Peter waited almost 50 years for this idea to materialize: a broken jug he acquired in 1969 was the exact piece that inspired him to start this project in 2019.
The audience will have the opportunity to test their skills at finding out which way the puzzle jugs work. This event is sponsored by Boundary Brewery, who have kindly provided locally-brewed craft beer for the occasion.
Please note: Peter's talk will start at 6pm.
Related Events