Sculpture in Context 2021
2 September 2021

-

15 October 2021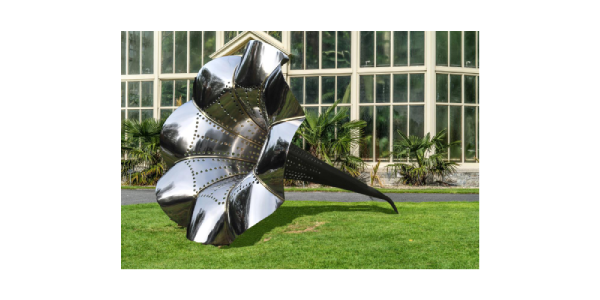 Sculpture in Context is celebrates its 35th anniversary and 20 years exhibiting in the National Botanic Gardens, Glasnevin in Dublin.
Bringing together the work of over 140 artists using a wide range of media, the works represent the diverse character of Irish and International contemporary sculpture today. From the smallest, most intricate ceramic works to stone sculptures of a monumental scale, visitors to the exhibition will be enriched by the experience of viewing such inspiring works in one location.
Sculpture in Context was established in 1985 to raise the profile of sculpture and provide a platform for artists outside the normal gallery context. It is a not for profit organisation run by sculptors. The exhibition was founded by Cliodna Cussen, Colm Brennan and Gerard Cox and originated in Fernhill Gardens where it ran for 10 years. Since then it has been hosted in the Conrad Hotel, Malahide Castle, Kilmainham Gaol, the Irish Management Institute, Dublin Castle, Farmleigh House and since 2002 has been held in the magnificent National Botanic Gardens.
Sculpture in Context promotes artists and creates opportunities for practicing artists to exhibit their works in a wider public arena.  The organisation has provided much needed opportunities for Irish and Non-Irish sculptors in Ireland.